Anonymous (hackers) claim GoDaddy outage that takes down millions of web sites
September 10, 2012 in
News
GoDaddy DNS servers experience major outage with Anonymous taking credit to "test cyber security"

As the world's largest Domain Name Registrar and one of the biggest web hosting providers this major outage has affected a huge number of websites with no estimate on when they will be up and running again. The DNS outage is affecting email service as well with one angry customer posting:
"80 sites down and no company email."
As the company struggles to recover, Twitter and Facebook have exploded with reports from concerned users and the company posted the following message to customers:

The company followed it up a few minutes ago with:

UPDATE:
As of 4:30 ESt, GoDaddy is still experiencing issues according to the latest facebook post:

Forbes magazine chimed in with their 5 reasons you should Leave GoDaddy and How.
UPDATE 2:
Sometime after 5pm EST, GoDaddy took down its entire homnepage and replaced it with the following: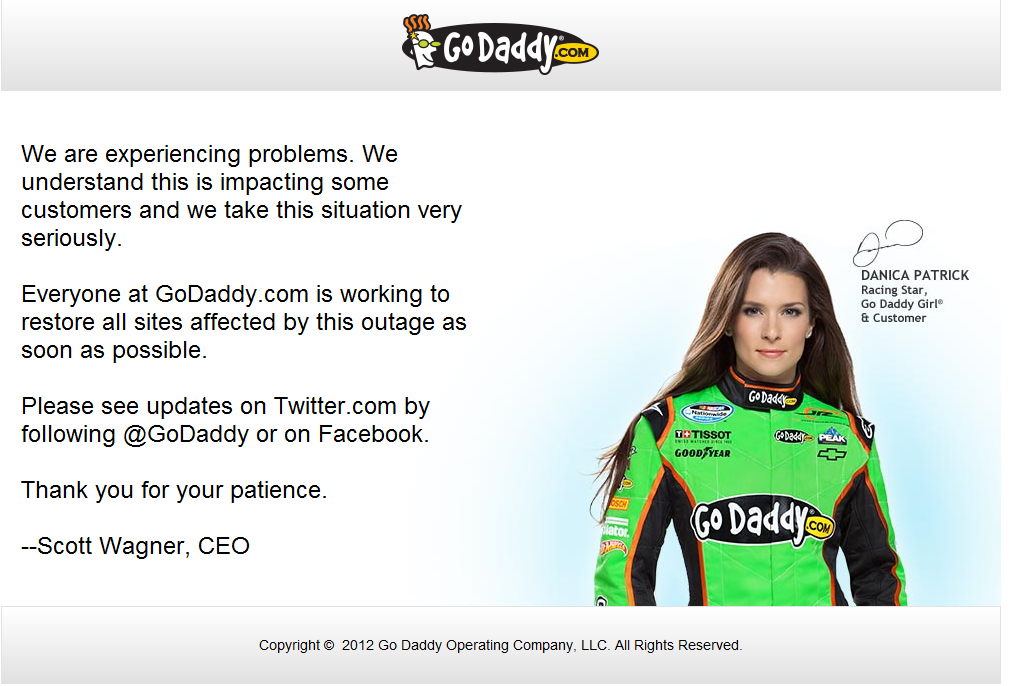 How do you think this will effect GoDaddy long term?