GoDaddy Denies Attack and Anonymous Responds with XSS Attack
September 11, 2012 in
News

GoDaddy, the world's largest Domain Registrar and a big provider of hosting sevices, went down for 6+ hours yesterday afternoon, taking all customer websites and email services down with it.
Today, the company's CEO, Scott Wager, has posted a letter to customers on its website stating that the blackout was "not a 'hack' and it was not a denial of service attack (DDoS)." Instead, the company says that the outage was due to "a series of internal network events that corrupted router data tables".
However, the anonymous hacker that claimed yesterday to have taken GoDaddy down is disputing these claims in new tweets:


While a far cry from yesterday's outage, @anonymousown3r has claimed a new XSS hack that caused GoDaddy's blog post to display an "unexpected error" and the message "Hacked by Own3r" along with their twitter url.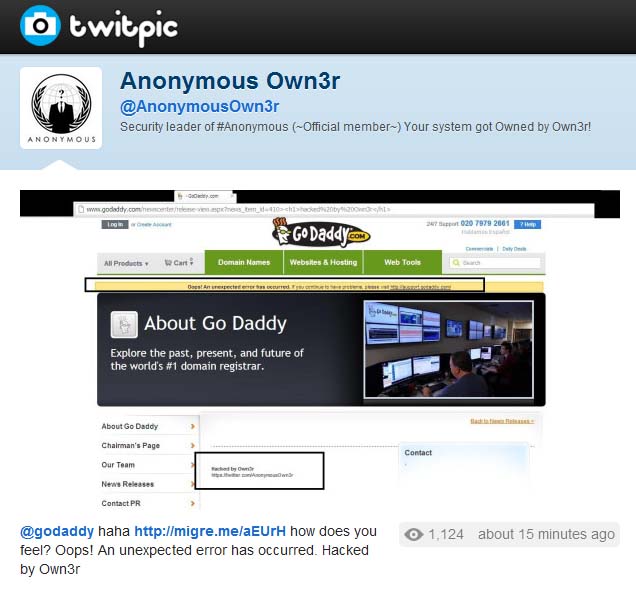 What do you think? Do you believe that the yesterday's issue was an internal error or do you think GoDaddy was hacked? Does the "new hack" prove anything? Did the outage affect you?