Map of the Facebook world
December 14, 2010 in
News
Paul Butler, an intern on Facebook's data infrastructure engineering team created a map of the world using nothing but Facebook connections.
Using data generated by 500 million people, the map shows how incredibly connected human beings have become with the use of social media.
Butler said, "It's not just a pretty picture, it's a reaffirmation of the impact we have in connecting people, even across oceans and borders."
There are some missing portions on the map due to countries that block Facebook and countries that have more popular social networks of their own, but the overall image is a stunning visualization of Facebook connections.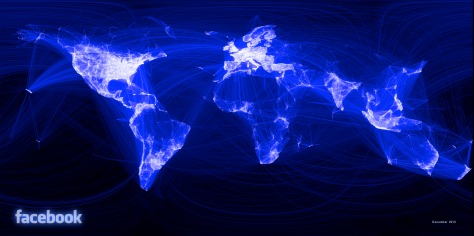 "After a few minutes of rendering, the new plot appeared, and I was a bit taken aback by what I saw." said Butler.
Butler probably has a bright future after his internship!