No bull, just domains, at Domaining Europe in Spain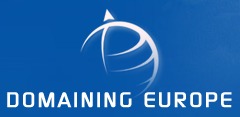 Domaining Europe is the newest conference on the domain name circuit and will host their inaugural event between April 26-28, 2012 at the Sercotel Sorolla Palace Hotel in Valencia, Spain. Numerous top domainers have already committed to attending and are excited about the trip.
Dietmar Stefitz, CEO of Inverdom launched Domaining Spain in 2009 and since held 3 successful conferences. In late 2011 he joined forces with Jodi Chamberlain to create Domaining Europe. Jodi is a natural choice to expand the conference internationally, as she has already successfully planned several other trade shows including one of the biggest, T.R.A.F.F.I.C.
Speakers at Domaining Europe include big names from throughout the domain industry, blogging world, SEO, marketing, lead generation and other areas that compliment what the attendees will be looking for. Sessions include hot topics such as the new gTLDs, evaluating and negotiating domain sales, legal risks involved with domaining, a parking vs developing roundtable, and much more.
Networking will naturally occur throughout the domainer conference with brunches, lunches, dinners, and even a late night disco. On the Saturday there will be a full day of leisure activities around Valencia where attendees will be able to relax among their peers while soaking in the gorgeous weather and culture that Spain has to offer at this time of year.
You can read more about Domaining Europe and register for the event at http://DomainingEurope.com or follow them at http://facebook.com/DomainingEurope or http://twitter.com/DomainingEurope